High quality hardwood and flooring brands – The Flooring Girl's recommendations
My blog gets traffic from across the country, and I get questions all the time about what brands I recommend.  So, I thought I would share those brands with you.  You can buy these from you local hardwood flooring store or online.  In this article, I cover recommended brands for hardwood, luxury vinyl, laminate, bamboo, cork, soft foam tiles, linoleum and tile.

Please note that this article may contain affiliate links.  You can read my full disclosure at the bottom of the page.
High Quality Hardwood Brands
Standard oak and American/North American species
Somerset Hardwood Flooring – Somerset is a great brand for hardwood flooring.  They have a great reputation and their wood is high quality.  Most of their items have a 50 year warranty and they have good milling.  That means that the boards are cut well and line up correctly (cheaper brands often have poor milling…so you will have spaces between the boards…you get what you pay for).

In particular, I recommend their solid hardwood flooring, especially their Color Collection.  They have a range of colors including a great option for dark wood and a gray option.  This line comes in 2 1/4″, 3 1/4″, 4″ and 5″.
If you want a slightly lower priced one, check out their classic collection (this has a darker gray option) as well as their character collection.  They also have some nice options for hickory, if you're looking for a more rustic look.  They have other species as well, including maple, and have both solid and engineered wood.
Wickham – I also love this brand from Canada.  Their wood is high quality and tends to come in slightly longer widths.  They have a great color selection and the stain colors are consistent across species (oak, ash, maple, birch).  They specialize in woods grown in North America.  I haven't yet found a place on line where you can easily buy these for yourself.  When I do, I'll try to add in a link.
Contemporary gray wide plank wire brushed

Shaw Castlewood line – I love this specialty line.  The grays, white washes and wire brushed looks are super chic and contemporary.  They are ultra stylish.  This line comes in both an oak line and hickory line.  The planks are over 7 inches wide and have a great matte finish.

The item on the right is color called hearth. You may also like the Tower, Armory and Drawbridge if you want something in the gray/whitewash range.
Luxury Vinyl (looks like hardwood and is waterproof)

Clickable Luxury Vinyl (LVP)– Coretec Plus (not Coretec One).  In a word, this product is awesome.  You won't believe how real it looks.  It looks like engineered hardwood…but it's waterproof. (It comes in planks that look like hardwood, as well as tiles).  To read more about this product, check out my review:  Coretec Plus Waterproof Luxury Vinyl.

It's clickable and installs like a laminate (it's a floating floor).  But, laminate isn't waterproof, and this product is.  It has a cork underlayment (for a bit of sound of absorption and insulation).  It's easy to install…in fact, my installers love it and rave about it to our customers (it takes a lot to get installers to rave about a product).  For talented do-it-yourselfers, you could install it yourself. 
Note:  Don't be fooled by Coretec One…this is a cheaper version of the product and does NOT have the cork underlayment.

Glue down luxury vinyl – Amtico  When you need a glue down vinyl, Amtico is the best.  They practically invented the luxury glue down vinyl.  They have a wide variety of styles and in my opinion, the sharpest looking product out there.  They do cost a bit more, but they are worth it.

Laminate flooring

Stepco  Stepco is a top notch laminate brand.   Their ProGrade Wide plank is a durable 12 mm laminate and it comes in some pretty cool gray shades and a wire brushed look.  They also had a mid-priced line and a value line.
WE Cork  Love these products.  This company is family owned and has operated for 4 generations.  They have a wide variety of corks – from traditional cork and some more modern patterns that really look like hardwood (check out their serenity collection).
High Quality Bamboo

Teragren While I'm not the biggest fan of bamboo, if I had to recommend one, it would be Teragren.  Strand woven ones tend to hold up better.  Their line is more expensive than what you'd find at Home Depot, and there is a good reason that.  Whatever you do, don't buy bamboo from Home Depot or other big box stores.  You get what you pay for, and believe me, you'll be sorry with a big box bamboo.  It won't hold up, and chances are it has formaldehyde in it.  If you're going to get bamboo, go with the best – Teragren.
Many don't realize that linoleum and vinyl are 2 completely different products.  Vinyl is petroleum based while linoleum is an environmentally friendly product made from linseed oil.  Forbo Marmoleum is the brand leader in this category. 
Marmoleum offers both linoleum tile and sheet linoleum from subtle to bright colors.  Sheet linoleum tends to be used more in commercial settings while tiles are more popular for residential applications.  I see many that will choose to do 2 colors in a checkboard for their kitchen for a retro look. Please be sure to get linoleum adhesive (rather than vinyl adhesive) as it works better and is more environmentally friendly.
Rubber Flooring for kids – soft foam tiles


Alessco  These soft foam tiles are perfect if you have young kids who like to play on the floor. They can go on top of hardwood, tile, concrete or even flat carpets. It's a fun and color flooring option that you can do yourself. I've even seen a few of my customers use these in basements with uneven and concrete floors as it's way less expensive than most flooring options and doesn't require an even subfloor. Some of these have patterns with letters or numbers or maps; others are just square interlocking tiles that you can get in fun colors and customize to your taste.
Alessco, Inc. Soft Floors Purple Inside Rubber Flooring
Alessco, Inc. AlphaMat A-Z Tile Set Alpha Mat Tile Set Rubber Flooring
Alessco, Inc. Hop-A-Round Hop A Round Tile Set Rubber Flooring
Alessco, Inc. A-Z & 0-9 Soft and Safe Tile Set A-Z Play Area Tile Set Rubber Flooring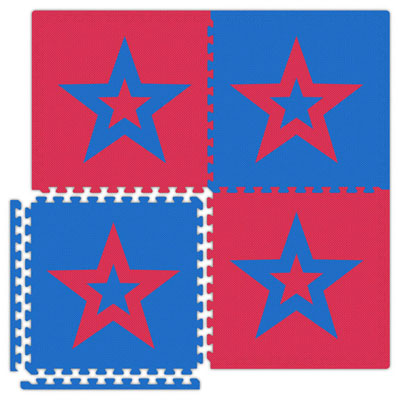 Tile

Daltile  I believe Daltile is the #1 tile brand out there.  They have a wide variety of tile styles.  In general, porcelains will hold up better and look more real than ceramic tiles. They offer borders and glass as well.  Don't forget to order grout!

I hope this info is helpful.  I've provided links so you can see (and buy) some of these online; or, you can buy from your local hardwood flooring store.  Please note that on FastFloors, you can order samples for most of these.  I believe there may be a small nominal fee for most samples (often around $1).  Below are some products I recommend to reduce scratches in hardwood floors.


Please note that some of the links on this page may be affiliate links.

Complementary products that will prolong the life of your floors




Save

Save

Save

Save

Save

Save

SaveSaSave
Save
Save